Let me tell you a story.
On Monday 10th February 2020, I began one of the most beautiful solo trips I've ever taken, to Singapore, Bali, and Dubai. Why? To make the necessary arrangements for the 2020 Girls Trip. After 3 days of galavanting in these beautiful places, I went to Pakistan for leadership training. I returned to Ghana all excited about our upcoming trip, hyping it all over the place…and then COVID-19 happened! Dear Lord!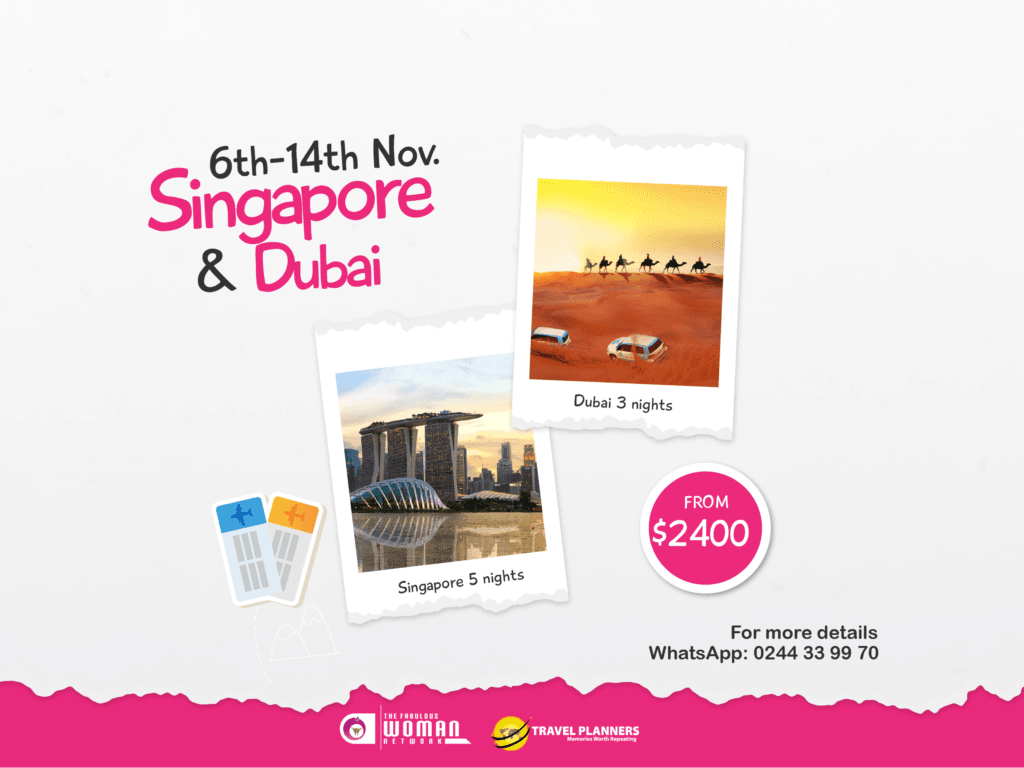 Well, I am happy to announce that we are bringing back our trip. Ladies (well and gentlemen too), are you ready for Fab Girls Trip 2023? From 6th – 14th November 2023, we're exploring two of the most magical cities in the world.
In today's episode of Mind Your Business, I have taken my time to explain what to expect and answered any other questions you may have. Watch here https://youtu.be/6ok7Ix14DdM
When you are done watching, read more and sign up here
👇🏾
https://bit.ly/FabGirlsTrip2023
You may also call/WhatsApp +233 244 339 970.
Ama xx
PS: Mind Your Business is one of our free resources if you prefer to work with me one on one, then go to https://amaduncan.com/store to book a discovery call with me