Award ceremony for Ghanaian participants of the WIDU.Africa project took place for the first time
The WIDU Award Ghana was held for the first time on 29th June 2023. Awards were presented in five distinct categories: Agri-Business Award, Young Entrepreneur Award, Sustainability Award, Tech Award, and Female Entrepreneur Award.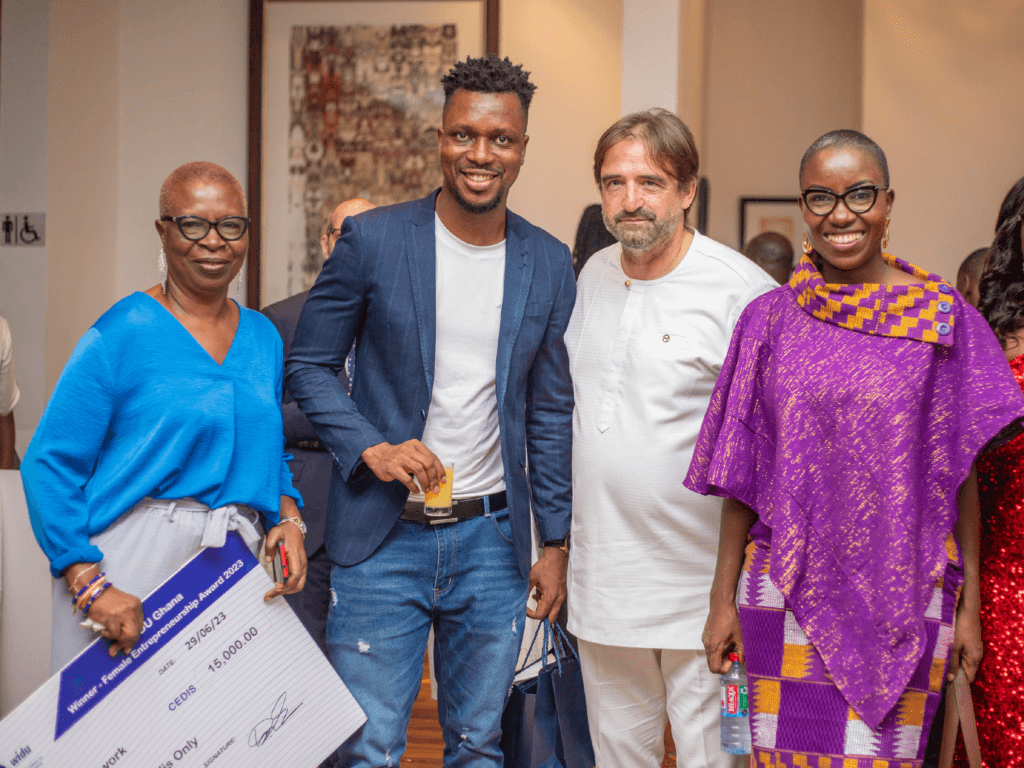 Ama Duncan wins the Female Entrepreneurship Award 2023
She's a businesswoman herself and she supports other women to succeed in business, too – Ama Duncan wins the Female Entrepreneurship Award for her business THE FABULOUS WOMAN NETWORK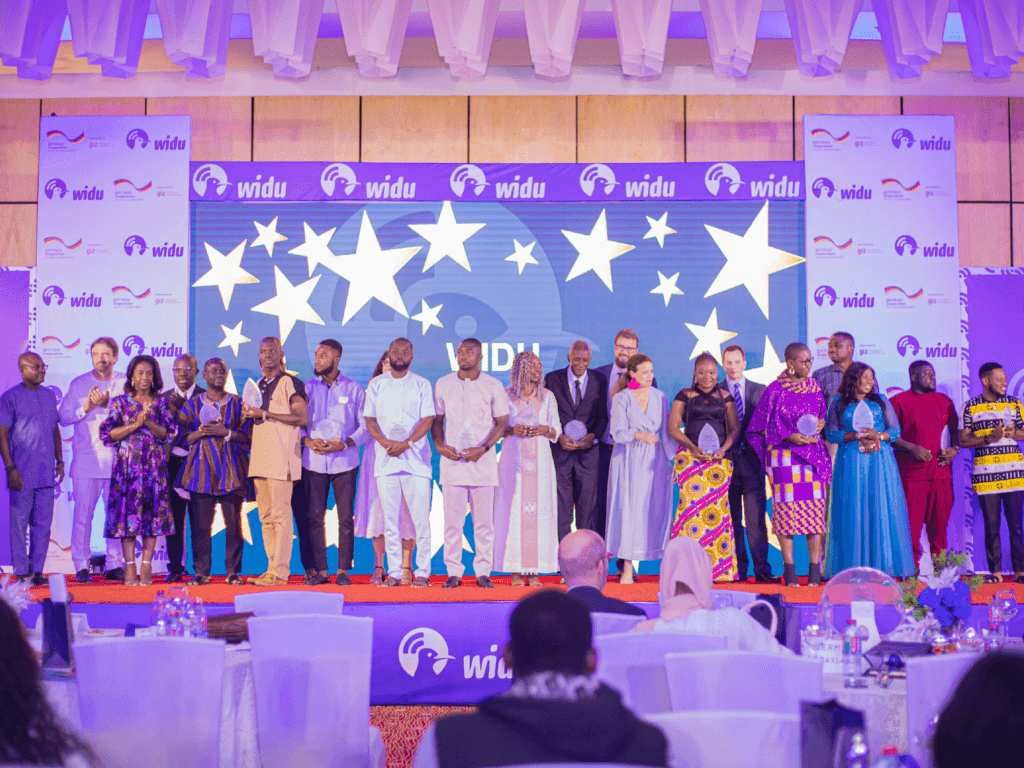 "Our vision is to see an Africa, in which women in business are empowered to create wealth and impact people", this is how Ama Duncan describes the objective of her initiative THE FABULOUS WOMAN NETWORK. Ms. Duncan and her team support women-led businesses through skills development, coaching, and networking. They also have a co-working and event space. It is used as a business incubation space for new women in business. Thanks to her initiative, THE FABULOUS WOMAN NETWORK was able to create six new jobs and achieve a significant gender balance. She participated in the Original WIDU Grant together with her diaspora donor from Berlin.